NEWS
Schau….9
KUNSTHAUS : KOLLITSCH, Klagenfurt
2nd October 2023  –  5th July 2024
Opening: Thursday, 28th September 2023 at 7 pm.
Afra Alsuwaidi, Alfredo Barsuglia, Lucile Boiron, Louisa Clement, Natalie Czech, Gernot Fischer-Kondratovitch, Andreas Fogarasi, Lucy Ivanova, Anna Jermolaewa, Zhanna Kadyrova, Herlinde Koelbl, Karl Larsson, Mevlana Lipp, Marianne Oberwelz, Markus Orsini-Rosenberg, Margot Pilz, Wolfgang Tillmans, Mikhail Tolmachev, Karl Vouk, Maja Vukoje, Yunyao Zhang, Maria Anwander & Ruben Aubrecht, Anna Daudiková, Aitor Ortiz, Vincent Tavenne, Jon Shelton, Cornelia Baltes, Suse Krawagna, Jan Paul Evers, Esther Stocker, Wolfgang Becksteiner, Soli Kiani, Megan Rooney, Toni Schmale, Jakob Lena Knebl, Lutz Driessen, Sandi Cervek, Simon Edmonson, Dorothee Golz, Moannad Orabi, Ina Weber, Rohullah Kazimi
Curated by Hedwig Saxenhuber & Georg Schöllhammer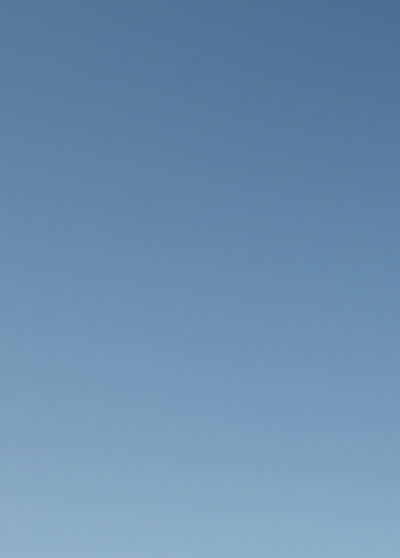 same same but different
Theater Kosmos, Bregenz
27th September  –  21st October 2023
Opening: Wednesday, 27th September 2023 at 7 pm.
Archive
NEW CATALOGUE!
Ruben Aubrecht - works (sometimes), 2023
Text: Cornelia Lauf
Language: German | English
120 pages, soft-cover, thread sewn, 26 × 19 cm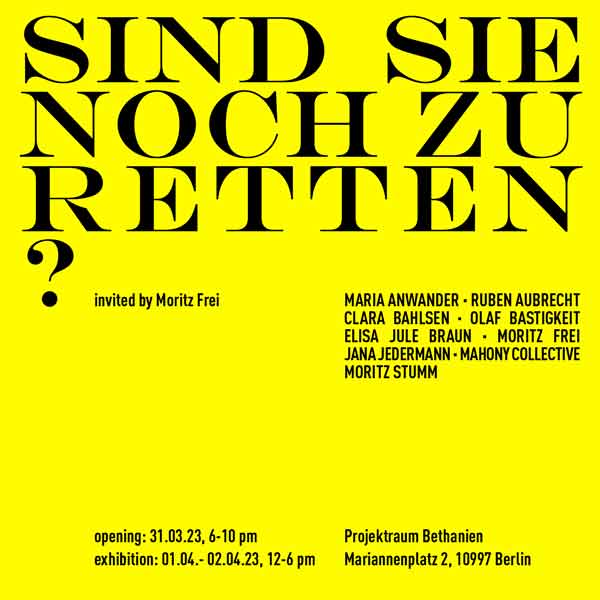 Projektraum Bethanien, Berlin
31st March  –  2nd April 2023
Maria Anwander, Ruben Aubrecht, Clara Bahlsen, Olaf Bastigkeit, Elisa Jule Braun, Moritz Frei, Jana Jedermann, Mahony Collective, Moritz Stumm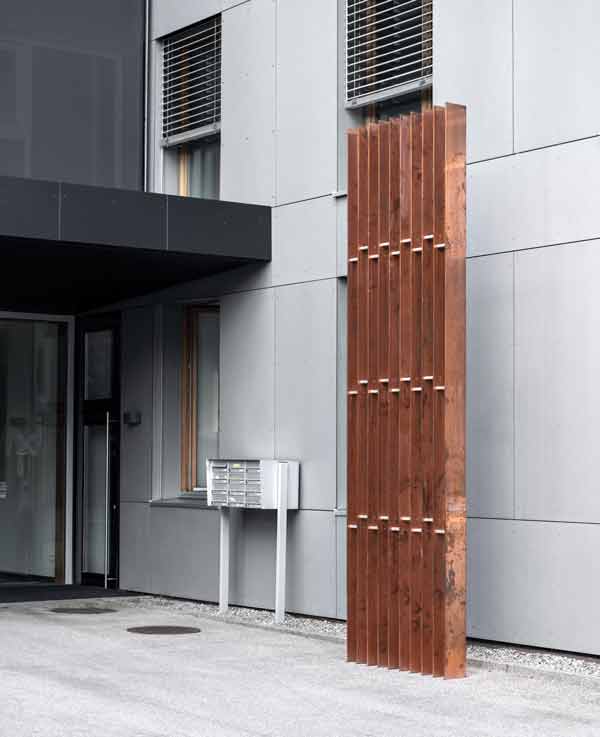 DEPOT
2022 - 2037, Art on Construction, Raiffeisenbank Bodensee-Leiblachtal, Hard, Austria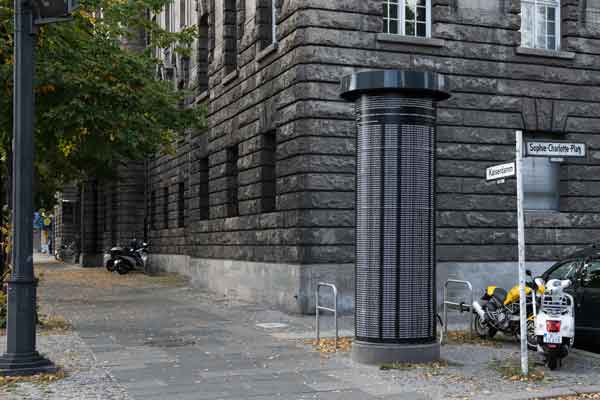 Walking a Straight Line
Sophie-Charlotte-Platz / Ecke Kaiserdamm, Berlin
23rd September  –  3rd October 2022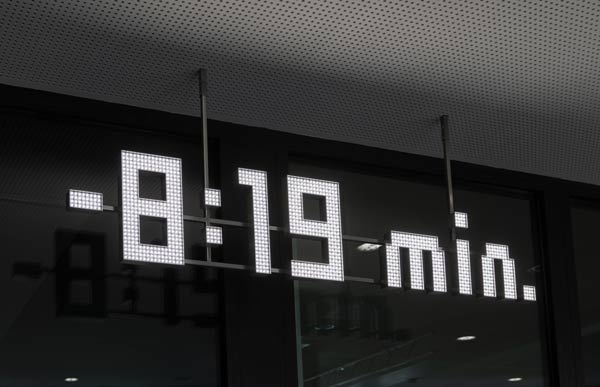 Bright Spot into the Past
Wolfgang Bochert Schule, Berlin
Art on construction project in collaboration with Maria Anwander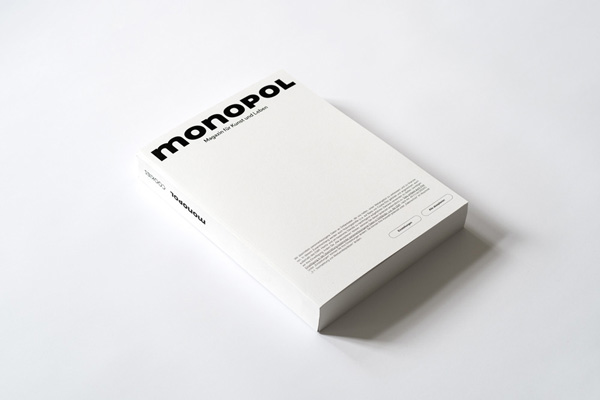 INNSBRUCK INTERNATIONAL
Opening: Friday 6th May, 7pm
*************************************
      Kunstpavillon, Innsbruck
      7th - 22th May 2022
      Ruben Aubrecht, Lars Eidinger, Shirin Neshat
*************************************
      Bogen 87, Innsbruck
      7th - 22th May 2022
      Ruben Aubrecht, Jo Coupe
*************************************
curated by Tereza Kotyk, Franziska Heubacher & Chris Clarke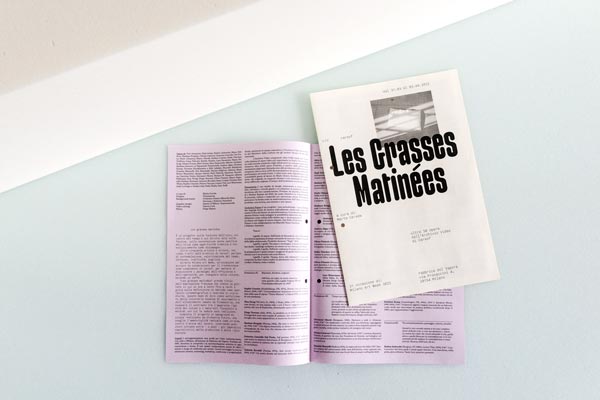 Les Grasses Matinées
c/o careof, Milano
31st March  –  3rd April 2022
Curated by Marta Cereda
Oltre 50 video dall' archivio di Careof
In occasione di: Milano Art Week 2022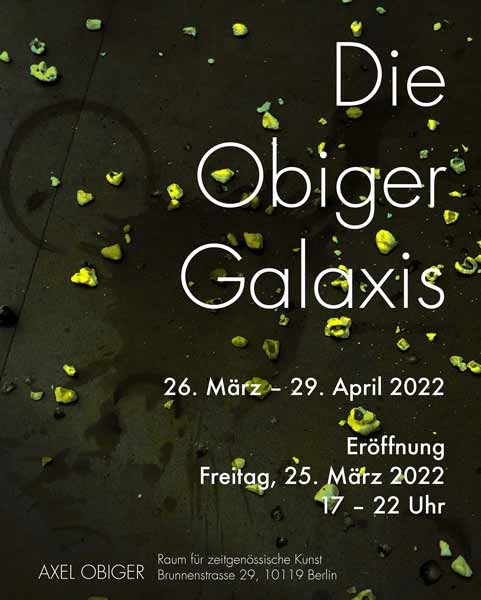 Die Obiger Galaxis
Axel Obiger, Berlin
26th March  –  29th April 2022
Maria Anwander, Ruben Aubrecht, Claudia Balsters und Hannah Goldstein, Antje Blumenstein, Anne Brannys, Alke Brinkmann, Claudia Busching, Martin Dörbaum, Cécile Dupaquier, Lara Faroqhi, Saeed Foroghi, Anne Gathmann, Nathalie Grenzhaeuser, Harriet Groß, Philipp Hennevogl, Peter Hock, Katrin Jaquet, Anne Kaminsky, Petra Karadimas, Julia Kissina, Achim Kobe, Andreas Koch, Gabriele Künne, Leyre Lassierra Viguri, Jorge Lopes, Wolfgang Matzat, Alexander Menegotto, Thomas Monses, Matthias Moravek, Rainer Neumeier, Oliver Neumann, Enrico Niemann, Jennifer Oellerich, Kristina Popov, Frederik Poppe, Mariel Poppe, Heinz Pranter, Maja Rohwetter, Stefan Roigk, Miguel Rothschild, Nadja Schöllhammer, Stefan Schwarzmüller, Zuzanna Zita Skiba, Hans-Peter Stark, Craig Stewart, Petra Tödter, Dagmar Tränkle, Lukas Troberg, Anke Voelk, Nicole Wendel, Elmar Zimmermann, Christof Zwiener
Review Corona
Galerie Lisi Hämmerle, Bregenz
17th December 2021  –  4th February 2022
Ruben Aubrecht, Monika Helfer, Andreas Heller, Debora Hirsch, Edith Hofer, Rudi Klein, Marina Koldobskaya, Michaela Konrad, Claudia Larcher, Silke Maier-Gamauf & Romana Hagyo, Albert Mayr, Georgij Melnikov, Sabine Morgenstern, Carmen Pfanner, Werner Reiterer, Georg Dinstl, David Reumüller, Liddy Scheffknecht, Ruth Schnell, Bianca Tschaikner
Kunst am Bau Spandau
Zitadelle Spandau, Berlin
10th October  –  31st December 2021
Maria Anwander & Ruben Aubrecht / Oliver Arendt + Fritz Poppenberg / Olaf Bastigkeit / Cécile Belmont / Daniela Comani / Kerstin Ergenzinger / Thorsten Goldberg / Douglas Henderson / Thomas Henninger / Iréne Hug / Sven Kalden / Catherine Lorent / Yves Mettler / Anna Myga Kasten / Lorenz Pasch / Pfelder / Alona Rodeh / Tatjana Schülke / Roland Stratmann / Katrin Wegemann
Schau....7
KUNSTHAUS : KOLLITSCH, Klagenfurt
1st October 2021  –  8th July 2022
Maria Anwander & Ruben Aubrecht, Rozbeh Asmani, Cornelia Baltes, Alfredo Barsuglia, Ulu Braun, Sandi Červek, Caroline Wells Chandler, Sophie Dvořák, Irena Eden & Stijn Lernout, Jan Paul Evers, Dietmar Franz, Christian Freudenberger, Vivian Greven, Soli Kiani, Jakob Lena Knebl, Suse Krawagna, Eric Kressnig, Jens Liebchen, Axel Lieber, Constantin Luser, Arnold Odermatt, Bernd Oppl, Aitor Ortiz, Thomas Rentmeister, Megan Rooney, Eva Schlegel, Toni Schmale, Paul Spendier, Nina Rike Springer, Esther Stocker, Anna Virnich
Curated by Katharina Boesch & Andreas Krištof (Kurator*innenkollektiv section.a)
GLOBAL – LOKAL / DO THE WINNERS TAKE IT ALL ? (Modul 2)
Der Mixer, Frankfurt am Main
9th July  –  28th August 2021
Maria Anwander, Ruben Aubrecht, Thomas Sterna
PARALLEL VIENNA EDITIONS
Semperdepot, Vienna
27th May  –  31st May 2021
An Vogel
Künstlerhaus Palais Thurn und Taxis, Bregenz
15th May  –  27th June 2021
hier und danach #7
St. Galler Tagblatt
Full-page newspaper advertisement in the St. Galler Tagblatt.
Curated by Nadia Veronese.
In cooperation with the Kunstverein St. Gallen.
On the initiative of the Kunstvereins St.Gallen, the St.Galler Tagblatt offered Eastern Swiss artists a generous platform every Thursday from 4 March to 22 April 2021 - in the print edition and in the form of an entire newspaper page each time. A total of eight pages appeared with works by Beni Bischof, Sebastian Stadler, Karin Karinna Bühler, Aramis Navarro, Marc Bauer, Katalin Deér, Maria Anwander/Ruben Aubrecht and Thi My Lien Nguyen, curated by Kunstverein director and curator Nadia Veronese.
Through this cooperation project, art - in an everyday context - is to be brought closer to a broad public. The special supplement with all contributions was published on 29 April 2021. The Kunstverein has purchased the artworks for its collection.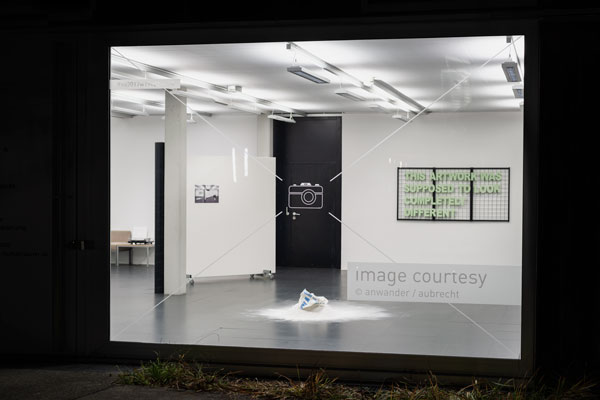 Kunstraum Lakeside, Klagenfurt
11th November 2020  –  12th January 2021
Curated by Franz Thalmair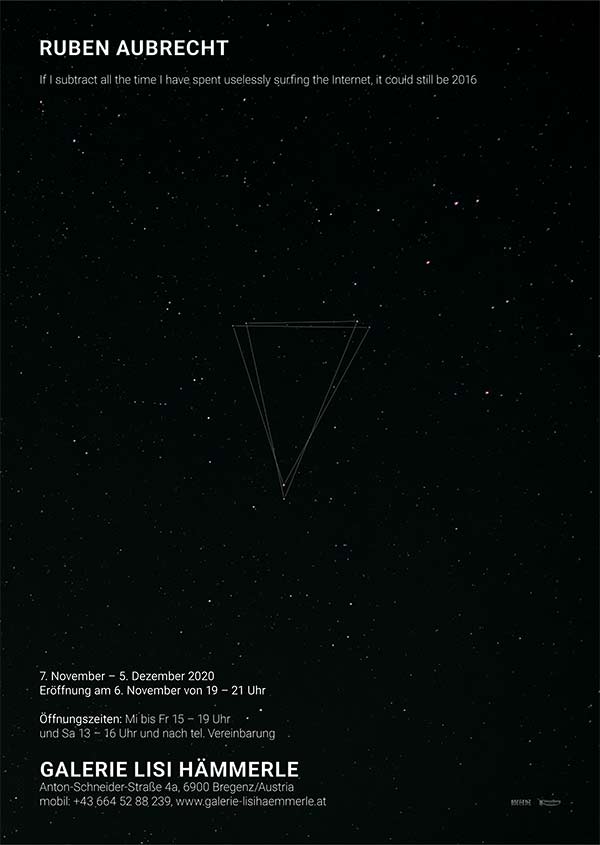 Galerie Lisi Hämmerle, Bregenz
7th November 2020  –  13th February 2021